JAZZ-AE-G (Green LED Backlight for JAZZ-A Graphic Module)
$3.34CONTACT FOR VOLUME PRICING
11 in stock
JAZZ LED Backlight
Diagonal Dimension: 2.7 Inch
Backlight: Green LED
Assembly: Wired Type
Touch Panel: None
Pricing table
| Quantity | Unit Price |
| --- | --- |
| 25-49 | $2.88 |
| 50-99 | $2.42 |
| 100-149 | $2.23 |
| 150-199 | $2.12 |
| 200- | $2 |
Contact us for larger volume orders and any other enquiries.
JAZZ-AE-G Green LED Backlight
JAZZ-AE-G is a Green LED backlight that can be used for all JAZZ-A LCD modules.
It has a robust snap-in design that perfectly secures the LCD.
---
Download Product References Below
Product Datasheet: JAZZ-AE-G
| | |
| --- | --- |
| Model/Series Name: | JAZZ-AE-G |
| Diagonal Dimension (in): | 2.7 |
| Backlight Size (mm) | 71.2 X 48.5 X 5.2 |
| Active Area (mm) | 69.4 x 46.7 |
| Backlight Color | Green |
| Backlight Type | LED |
| Backlight Assembly | Wired Type |
---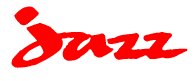 JAZZ-A Modules are one of our best selling graphic LCD module offerings. It is widely known in the LCD market because it is available in many varieties which gives it a lot of versatility to formulate any LCD mode and back-light color combination you can think of while having very competitive pricing. This Line also offers these combinations without having to modify your PCB or software design.
Please send your email to info@orientdisplay.com for more details.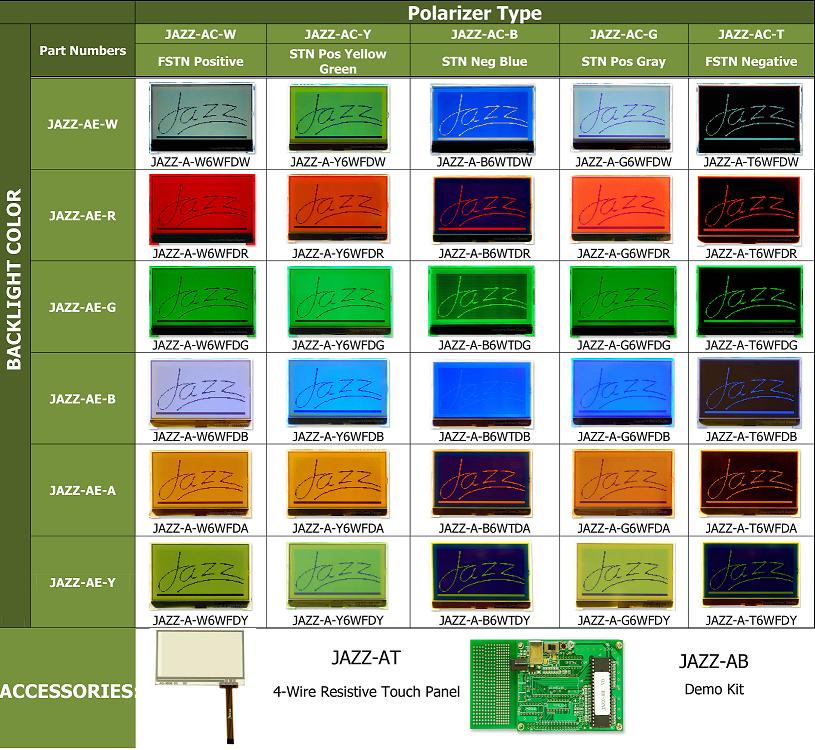 ---
Please visit Orient Display to see the full range of Character LCD Modules, Graphic LCD Modules, LCD Glass Panels, and Full Colored TFT Modules that we can offer.
Related products
JAZZ LED Backlight
Diagonal Dimension: 2.7 Inch
Backlight: Blue LED
Assembly: Wired Type
Touch Panel: None