Welcome to Orient Display
Orient Display's response to COVID-19
In response to the Governor's Executive Order "Stay Home, Stay Healthy" on March 23, 2020, we want to let you know that we remain open since we serve as the essential workforce under the Critical Manufacturing Sector of the essential business list.
IPS Series - Sunlight Readable
- Sizes: 2.4", 2.8", 3.4", 4.3", 5.0", 7.0", 10.1"
- Luminance: 1000 Nits w/o touch panel
- Sunlight Readable, ALL Viewing Direction
- Interface: RGB for 2.4" to 5.0"; LVDS for 7.0" & 10.1"
- Touch Panel: Resistive, Capacitive (P-CAP)
- Competitive Price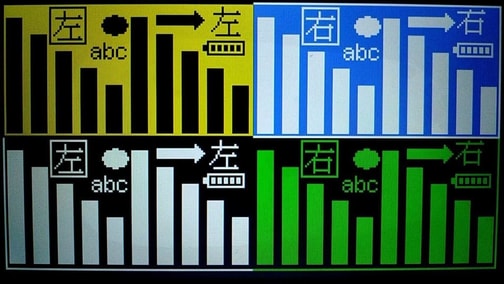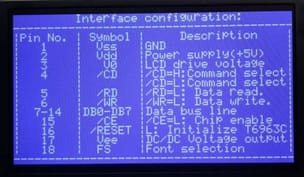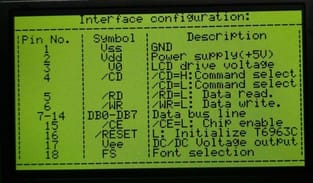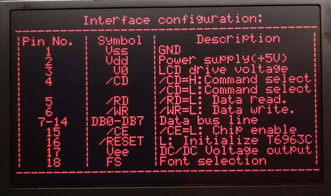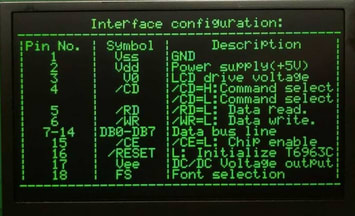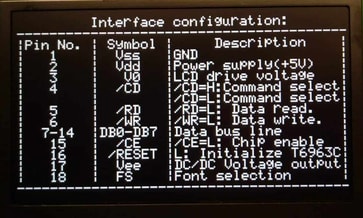 - Low user resource setting
- Simple UI modification
- 8-line parallel MCU interface
- Comprehensive peripheral features
- Backlight brightness can be adjusted by outside PWM signal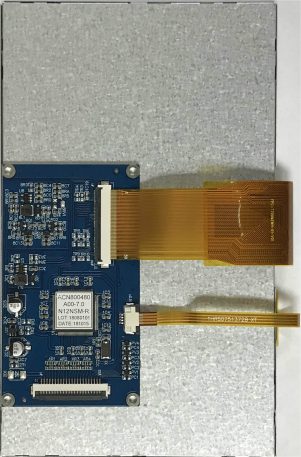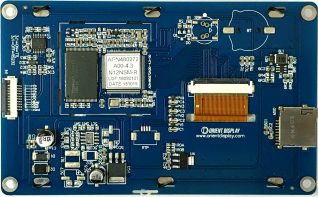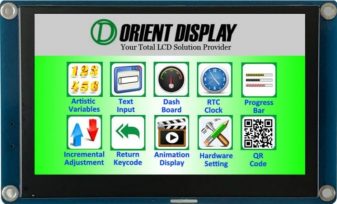 > Cover Lens with Ceramic Ink
- Chracteristics: Heat Resistance, Safe, Anti-scratch
- Lens Thickness: 3.2 mm, 4.0 mm
- TP Structure: G+G, G+F/FF
- Application: Kitchen Appliances like Range Hood, Oven, Microwave and other outdoor applications
- Chracteristics: Pure black surface
- TP Structure: G+G, G+FF
- Supported Size: Up to 10.1"
- Application: Smart Home Appliances, etc.
Already Have an Idea or Drawing?
Whether you have a sketch on a napkin or just an idea in your head, our team of trained professionals will support you with our two decades of custom LCD experience as we turn the idea into formal drawings to beta prototypes to multi-year production
Quality Products
Our certified processes ensure we always produce the best quality products for our clients
Fast Delivery
Our two decades worth of experience has yielded a streamlined process that ensures you get your products quickly
Cost Effective
Our factories feature high production yields and state of the art technologies so we can save you money
Client Support
Our business would not be possible without you, our valued clients, and we will ensure you will be treated as such
Who We Are
Orient Display is a Chinese-US joint venture that is your complete LCD solutions manufacturer and supplier. We specialize in producing all types of electronic products including color TFTs, embedded LCDs, touch panels, LCD heaters, backlights, character and graphic LCDs.
Our Values and Mission
We strive to become the top LCD solutions provider through quality products, exceptional customer service and building relationships based on trust. You become our family when you work with us so your needs are ours.
Our Products
Whether it's our standard products or a custom project, quality is always our first priority. We continually optimize our process so we can provide our clients with the best combination of pricing and timing. View our products!
Knowledge Base
With how fast technology changes, constantly learning and staying open-minded helps us stay on top of our game especially when we're striving to be the best in our field. Brush up on your LCD knowledge with us!
Worldwide Client Service
With office branches and distributors worldwide, we are well equipped to assist clients as promptly and effectively as possible. With over 90% of inquiries responded to within 24 hours, clients are always in the loop which helps ensure an optimal customer service experience. Contact us!
Milestones: A Brief History
| | | |
| --- | --- | --- |
| 1996 | | Founded and Established |
| 1997 | | Redesigned production line and moved to present factory site |
| 1998 | | Received ISO 9001 Certification |
| 1999 | | Established Orient Display (Hong Kong) Ltd |
| | | Established Orient Display (North America) Ltd |
| 2001 | | Released another new STN line |
| 2004 | | Established Shenzhen Acmmi Technology Co., Ltd (LCD module branch) |
| 2007 | | Joint venture corporation founded in Shenzhen, China |
| 2009 | | Established Orient Display (USA) Corp |
| 2010 | | Built a touch panel production line in Shenzhen, China |
| 2011 | | Introduction of color TFT products |
| 2013 | | Expanded standard full-color TFT catalog with demo boards |
| | | Introduction of resistive and capacitive touch panels as standard products |
| | | Introduction of standard character modules with I2C and serial interface |
| 2016 | | Hong Kong warehouse expansion |
| 2017 | | Guangzhou new industrial zone begins production |
| 2018 | | New embedded LCD product line launch |
| 2019 | | Introduction of Sunlight Readable IPS as standard products |
Quick Glance at the Numbers
+20 years of industry experience
82 Engineers and 2033 Skilled Workers
2/yr of LCD panels
480,000 m
+6 million pcs/yr of LCD Modules
+2 million pcs/yr of touch panels
+5 million pcs/yr of LCD backlights