Custom Touch Panel Project Form
Please reference our touch panel page for a closer look at our available technology!
Please email your responses to info@orientdisplay.comand a customer service representative will get back to you ASAP.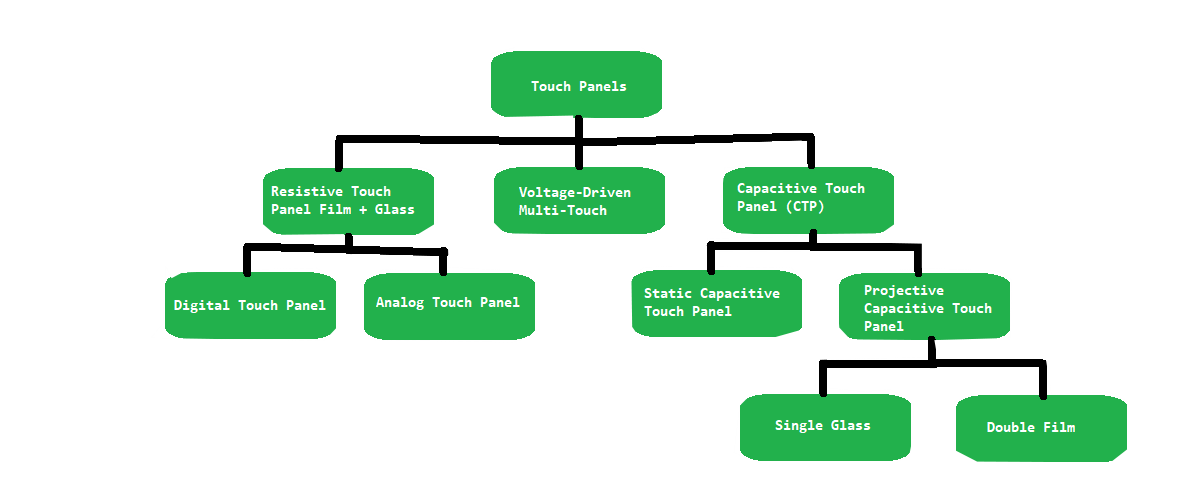 Existing Project / Drop-in Replacement or a New Design
Type of Product: Standard or Custom Made
Touch Panel Type: Resistive or Capacitive
Graphics: Digital/ Analog
Quantity
Target Price (If Available)
Shipping Information (FOB US or FCA: Hong Kong)
Additional Instructions (If Available)
For CAPACITIVE TOUCH, it is better to know the following:
Touch Type (Single Point, Touch key, Two Point, multi-touch, Glove, water, salt water)
Handwriting support (Yes/No) and Drilling Holes (Yes/No)
Preferred controller (if available)
Touch Panel Dimensions (Active Size, Outer Dimension with Cover, & Touch panel thickness)
LCD Dimensions (Active Area, Viewing Area, & Resolution)
Connector (B2B or FPC) and Interface Type (SPI or I2C)
Drop Test Condition (<0.5m, <1m, <3H or none) 8) Surface Hardness (>2H, >3H or >7H)
Surface treatment requirement: AG(Antiglare), AR(Anti-reflection), AF(Anti-fingerprint), AS(Anti-shuttering)
Bonding to LCD: Air bonding or optical bonding?
Cover glass material and thickness (Tempered, Gorilla, Dragtrail, Plastic)
We encourage you to provide us with as much information as possible. It will help our engineers and design team to have a better understanding of your needs and requirements, and ensure quality and efficient customer service. If you are unsure about any of the above information, please feel free to contact us.
Dwg or dxf files for drawings are most welcome, it can make the whole procedure shorter although we accept any other types of files.
If you are not sure about any of the above information or have any difficulties designing a touch panel, please don't hesitate to contact us. We are more than happy to help you from conceptualization to production.