The Orient Display Advantage
Learn why Orient Display should be your first choice when it comes to your electronic display solution provider. You'll find that in our certified product factories not only do we employ state of the art technology, but have we have specialized them for efficiency. We then optimized them to drive down production costs even further and these savings are reflected in the prices we quote our clients. Our exceptional products are backed by our friendly customer support team who can be reached with just a quick click or call. Your client journey with us is of the utmost importance as we will be with you through every step. Our goal is for you to come for our products but stay for our service.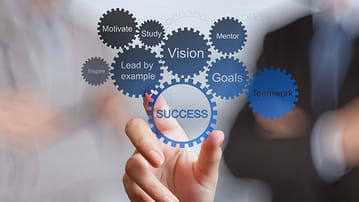 Our Mission
In a market that is as large and competitive as this one, it is of utmost importance to stand out from amongst your competitors. Orient Display strives to do so through excellent customer service. See some of the ways our client-oriented thought process has brought us growth! Continually funnels capital into Research & Development precisely so that we can offer customers the best possible solution that tech can provide.
Specialized factories to increase production efficiency/yield and lower costs

Manufacturing plants outfitted with state of the art technology to ensure high-quality products

Overseas factories take advantage of the lower fixed costs which translates to lower prices

Constant R&D investment so the solutions we offer clients are the best that technology can provide
Client Support
Our clients are the most important part of our business
Worldwide enthusiastic and friendly support staff
Rapid responses. Over 90% inquiries replied within 24hrs
Stocked U.S Warehouse in Seattle
Continued R&D investment to bring our clients the most cutting edge technology
Orient Display's Lowest Price Guarantee
"While its bittersweet to move on, I've really enjoyed working with you both and will still reach out from time to time if I have product specific questions or things of that nature. Please say hi from time to time as well and don't be a stranger. I greatly appreciate your support since I started this role early last year. You've been a huge help and easy to work with!"
Andy Harsh
Field Sales Rep
"Quality appears to be near 100% with little to no rejects. That is always a plus. Thank you for doing a great job. I really appreciate all you do for us."
Fred Clayton
Senior Purchasing Manager
Fast Delivery with Products
4-6 weeks
LCD Panel Production
6-8 weeks
Module Production
3-6 weeks
Color TFT Production
3-8 weeks
Touch Panel Production