A Brief History of LCD Technology
Milestones: A Brief History
Liquid Crystal Phase Discovered
1888: Fridrich Reinitzer, an Austrian botanist discovered liquid crystal phase transition phenomenon

1889: Otto Lehmann, Physicist in Germany, coined the term "liquid crystal"

1911: Charles Mauguin, University of Paris, discovered the unique alignment liquid crystal material adopts on various surfaces.

1922: Georges Friedel in France named the three main liquid crystal phases smectic, nematic, and cholesteric.

1927: Vsevolod Frederiks in Russian devised the electrically switched light valve, called the Fréedericksz transition, the essential effect of all LCD technology.

1929: Zocher and Birstein in Germany first studied effects of magnetic and electric fields on liquid crystals.

1936: Barnett Levin and Nyman Levin, Marconi Wireless Telegraph Company in England, obtained the first patent on a liquid crystal light valve.

1959: Mohamed M. Atalla and Dawon Kahng at Bell Labs invented MOSFET (metal-oxide-semiconductor field-effect transistor).

1962: Paul Weimer developed the first thin film transistor (TFT) at RCA's David Sarnoff Research Center.

1962: George Gray, University of Hull in England, published the first book on liquid crystal structure and properties.

1963: Richard Williams reported the formation of domains in a nematic liquid crystal under electrical excitation.

1966: Joseph Castellano and Joel Goldmacher developed the first liquid crystal material that operated at or below room temperature.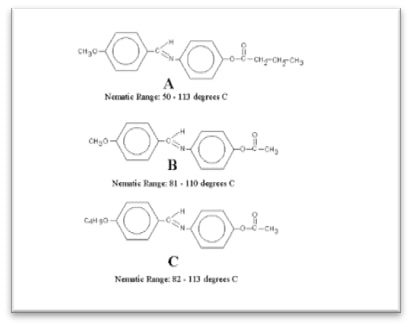 Fig.1 Composition of First Room Temperature Nematic Liquid Crystal Material
First LCD Developed
1967: Bernard Lechner, Frank Marlowe, Edward Nester and Juri Tults built the first LCD to operate at television rates using discrete MOS transistors wired to the device.
1968: A research group at RCA laboratories in the US, headed by George Heilmeier, developed the first LCDs based on DSM (dynamic scattering mode) and the first bistable LCD using a mixture of cholesteric and nematic liquid crystals. The result sparked a worldwide effort to further develop LCDs. George H. Heilmeier was inducted in the National Inventors Hall of Fame and credited with the invention of LCDs. Heilmeier's work is an IEEE Milestone.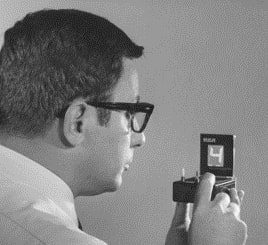 Fig.2 DSM Liquid Crystal Display
TN Field Effect Discovered
1969: James Fergason, an associate director of Liquid Crystal Institute at Kent State University in Ohio, discovered the TN (twisted nematic) field effect.

1979, Peter Le Comber and Walter Spear at University of Dundee discovered that hydrogenated amorphous silicon (Alpha-Si:H) thin film transistors were suitable to drive LCDs. This is the major breakthrough that led to LCD television and computer displays.

1970: Hosiden and NEC built first LCD use a co-planar electrode structure for in-plane switching (IPS)

1970: Nunzio Luce of Optel Corporatoin, Princeton, New Jersey designed the first integrated circuit chip for an LCD watch.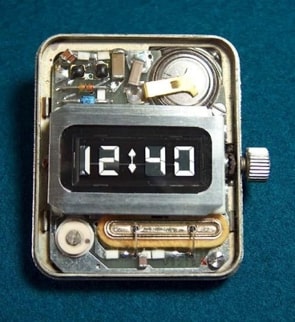 Fig.3 First integrated circuit chip for an LCD watch
1972: S. Kobayashi in Japan produced first defect free LCD.

1972: Tadashi Sasaki and Tomio Wada at Sharp Corporation built a prototype desktop calculator with a dynamic scattering LCD and started a program to build the first truly portable handheld calculator.

1972: Wolfgang Helfrich and Martin Schadt at Hoffmann La Roche built the first twisted nematic (TN) LCD device.
Fig.4 TN LCD
Fig.5 TN LCD Device developed by Martin Schadt at Roche
1972: Sun Lu and Derek Jones at Riker-Maxson in New York built the first digital watch using the twisted nematic (TN).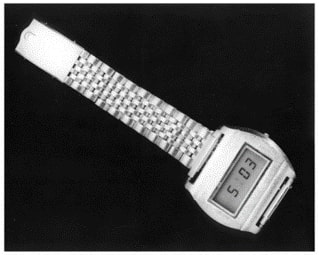 Fig.6 First LCD watch
1973: G. Gray of BDH Ltd in the UK invented biphenyl liquid crystal material, allowing better operating performance and low-cost LCD manufacturing.
Fig.7 Biphenyl compounds in mixture E-7, the most famous and widely used materials in early LCD manufacturing
1975: Ludwig Pohl, Rudolf Eidenshink at E.Merck developed non-ester, cyanophenylcyclohexane liquid crystal materials which were more stable and became widely used in TFT (Thin Film Transistor) LCDs.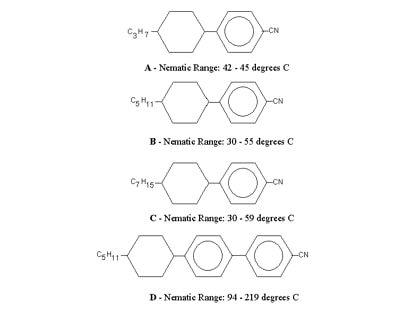 Fig.8 Canophenylcyclohexanes developed by E.Merck
Fig.9 Thin Film Transistor (TFT) Cell
1983: Colin Waters, V.Brimmel, and Peter Raynes at RSRE in England demonstrated a supertwisted nematic, guest host LCD.

1983: Shinji Morozumi at Suwa Seikosha demonstrated the world's first commercial color LCD television with a 2-inch TN LCD driven by an active matrix of polycrystalline Si thin film transistors. This was a major milestone in the development of LCDs and started the drive toward larger screen displays.
Fig.10 First 2" Color LCD TV
STN Field Effect Discovered
1985: Terry Scheffer and Jurgen Nehring at Brown Boveri in Switzerland built the first STN (super twisted nematic) field effect.

1988: Hiroshi Take, Kozo Yano and Isamu Washizuka at Sharp Laboratories in Japan built the world's first defect free 14 inch color active matrix LCD made with amorphous Si TFT.

1992: Hitachi developed In-plane Switching (IPS) and Super IPS LCD devices.

1996: Samsung developed the optical patterning technique that enables multi-domain LCD. Multi-domain and In Plane Switching subsequently remain the dominant LCD designs through 2006.

2001: Samsung produced 42″ TFT LCD.
LCD overtook CRT (Cathode Ray Tube)
2002: LCD overtook CRT (Cathode Ray Tube) as desktop monitors.

2007: The image quality of LCD televisions surpassed the image quality of cathode-ray-tube-based (CRT) TVs. In the fourth quarter of 2007, LCD televisions surpassed CRT TVs in worldwide sales for the first time.
| | | | |
| --- | --- | --- | --- |
| Generation | Length [mm] | Height [mm] | Year of introduction |
| GEN 1 | 200-300 | 200-400 | 1990 |
| GEN 2 | 370 | 470 | |
| GEN 3 | 550 | 650 | 1996-1998 |
| GEN 3.5 | 600 | 720 | 1996 |
| GEN 4 | 680 | 880 | 2000-2002 |
| GEN 4.5 | 730 | 920 | 2000-2004 |
| GEN 5 | 1100 | 1250-1300 | 2002-2004 |
| GEN 6 | 1500 | 1800–1850 | 2002-2004 |
| GEN 7 | 1870 | 2200 | 2006 |
| GEN 7.5 | 1950 | 2250 | |
| GEN 8 | 2160 | 2460 | |
| GEN 8.5 | 2200 | 2500 | |
| GEN 10 | 2880 | 3130 | 2009 |
| GEN 10.5 (also known as GEN 11) | 2940 | 3370 | 2018[26] |
Fig.11 Mother Glass Generation History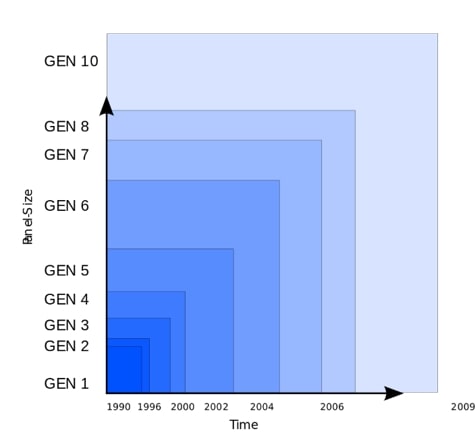 Fig.12 Panel Size Generation
References:

1, Castellano, JA 2005, Liquid Gold: The Story of Liquid Crystal Displays and the Creation of an Industry, World Scientific Publishing Co. Pte. Ltd., ISBN 981-238-956-3.

2, Kawamoto, H 2002, "The History of Liquid-Crystal Displays". Proceedings of the IEEE. 90 (4): 460–500. doi:10.1109/JPROC.2002.1002521.