Capacitive Touch Panel Technology (CTP) for Automotive
CTP is more and more widely used in automotive. Fig. 1 below shows the details.
Fig.1 Capacitive Touch Panel Applications in Automotive
Orient Display has 4 key technologies differentiating us from other companies:
1. "Panda Black" OGS 3.0 – The Best Seamless Solution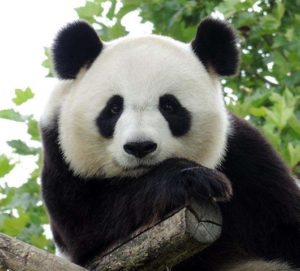 Fig.2 LCD Viewing Angel Definition (Side Views)
Fig. 3 GG vs OGS
GG Advantages:
easy to make special shape like drill hole etc.;

can customize different color with ink printing.
OGS Pros & Cons:
Pros
Simple stack-up;

Save cost for Lens and OCA;

Thinner & lighter;

Zero gap make Border more invisible.
Cons
Not suitable for multi-colors printing on the cover lens
Fig. 4 Panda Black Appearance
With multilayer index matching, "Panda black" is defined as lower reflectance, smaller color difference (ΔE between BM and AA), and higher blackness, It's the best seamless solution.

"Panda Black" includes a set of optimization of OGS touch screen, TFT display, OCR optical bonding, and anti-reflection film or surface treatment, etc.
Fig. 5 Full Spectrum Reflectivity of BM and AA Area
Both BM and AA area can be lower than 1.7%, and AA area can be lower to 1.45%.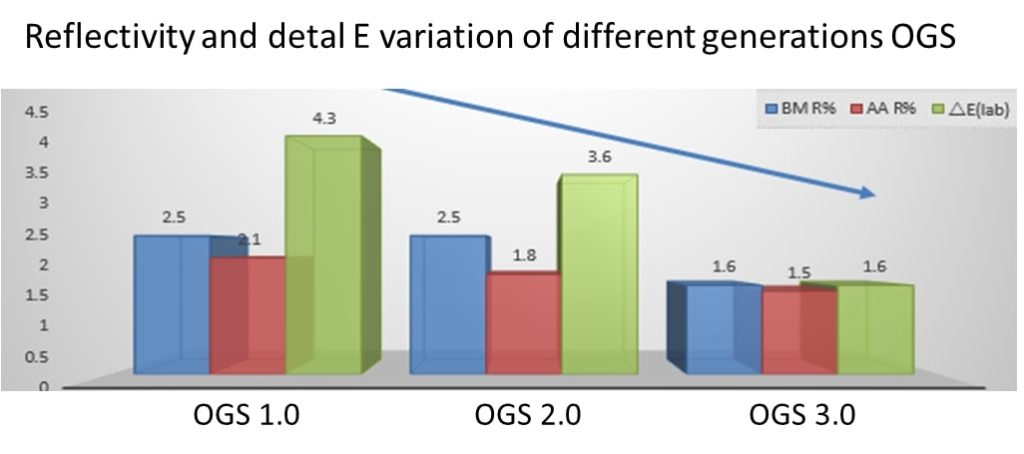 Fig. 6 Reflectivity and Delta E of Different Generations OGS
Each generation of OGS optical bonding unit, we keep improving the performance of reflectivity and ΔE, in order to achieve the lower reflection and better seamless effect.

Now OGS 3.0 "Panda Black" touch and display optical bonding unit with AR surface, not only reflectivity can be lower than 1.7%, but also ΔE can be lower than 1.7 (Both 1.7).
2. "Panda Black" Cluster Lens – The Best Seamless Solution

While "Panda Black" cluster lens optical bonding with TFT display, seamless black across the display area and cover lens border, show the best decorative effect and elegant looks.
New technology instead of ink printing;

Seamless black between VA and BM:
△E<1 without AR film
△E<2 with AR film
Surface AGAR treatment is optional;

Size: Max 3rd generation(550*650mm).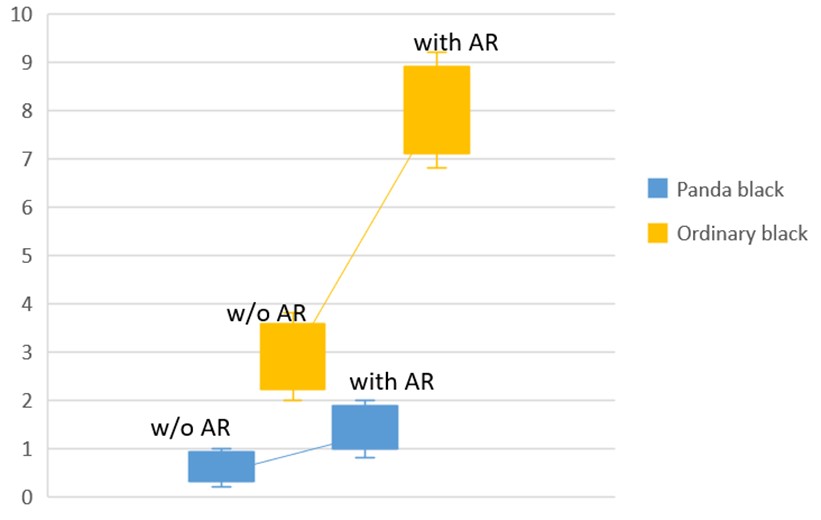 Fig. 7 "Panda Black" cluster lens vs Ordinary cover lens
3. "Pilatus" Automotive Touch Screen – Bridge and ITO Invisible Technology
Features:
No Bridge design, no any bridge reflection under strong light;

New index matching design, no any ITO gaps reflection under strong light;

More durable on sunlight simulation, DIN75220;

Smoother and more reliable connection between internal ITO;

Fig. 8 Pilatus Automotive Touch Screen
Under strong sunlight, Bridge cause some reflection issue, and ITO gaps is obviously also. "Pilatus" automotive touch screen is designed to reduce this reflection;

The new index matching design reduce the reflectance difference between ITO pattern and gaps;

Without bridge design, there is no bridge shining issue even under strong light.
4. Curve Flexible Touch – Next Generation Automotive Touch
4th Gen. Curve flexible touch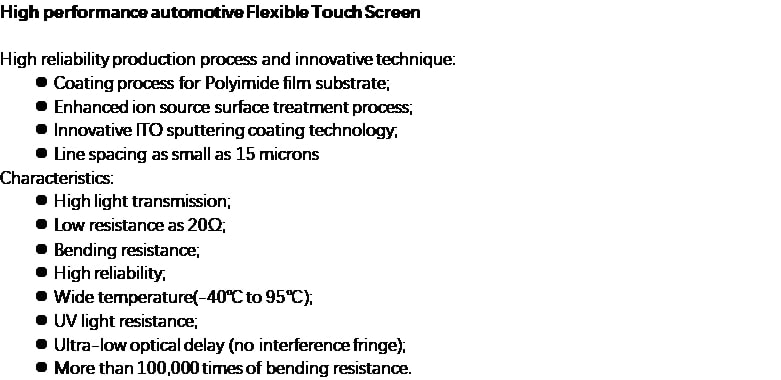 Fig.9 Curve Flexible Touch